2016-2017 SECOND YEARS ON INDUSTRIAL VISIT AT NGONG' WIND POWER
Submitted by toloo on Tue, 2016-06-21 12:00
2016/2017 Electrical and information Engineering visited Ngong Wind power as part of their forth term exercise.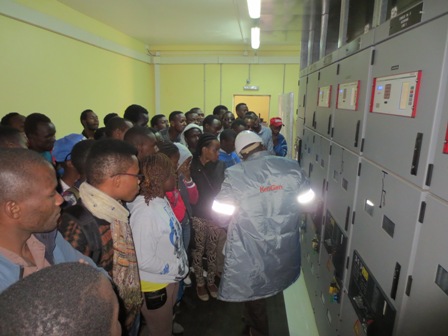 This is an opportunity for the students to learn and compare what they are being taught in class and the actual happenings in the field.
They had a good experience that helpped them to have a hands on feel and also to ask questions regarding green energy.
For more photos click here